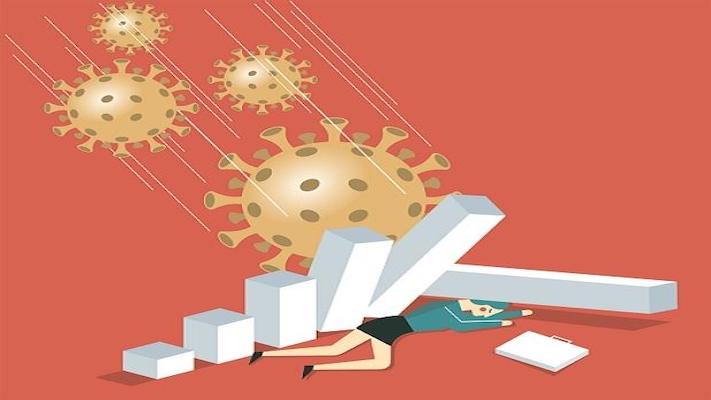 Impact of COVID-19 on B2B business and manufacturers
The COVID-19 novel coronavirus outbreak is a terrible human tragedy, affecting hundreds of thousands of people across the globe. And businesses, of course, need to plan for many different scenarios in times like these. For smart business leaders, this presents a whole host of important questions ranging from employee health, to addressing supply chain disruption, to consumer trust, to business continuity.
The impact on the economy and business cycle is naturally unclear and uncertain.
Hopefully those challenges are short term, but for businesses, what are the implications for eCommerce in the short-term and longer-term? Needless to say, coronavirus will not just impact how we behave as consumers, it impacts every aspect of our lives - including work. Many employees will be working remote or from home, traveling less. People may work in odd shifts to keep large groups from forming.
Businesses are already advising no visitors to campuses, buildings and factories. And to keep the interest riding and the machines running, B2B eCommerce will become a very significant route.
Just as consumers are adjusting to life during the pandemic, B2Bs are figuring out how to stay in business, operate and recover. This often requires a digital transformation of marketing and sales efforts.
The rippling impact differs greatly by sector. Two-thirds of B2Bs from the tourism and hospitality category mentioned they saw substantial disturbance to their smart business.
Other B2B segments which were highly affected, including the Education system, personal services, wholesale and manufacturing units. The B2B sectors that experienced minimal impact include telecom services, energy power ups and finance sector.
A potential advantage for B2B companies, over their business-to-consumer (B2C) counterparts, is that B2Bs had an easier shift to remote work, according to a March 2020 survey from Marketing Week and E-consultancy. Roughly a third of B2C marketers said their business was proficient in working from home, whereas 51% of B2B companies thought their company was prepared to enable working remotely.
With teams working from home and economic challenges ahead, the question is how much of the recent change to business and everyday life will be permanent.
What began as a regional outbreak quickly spread to a global pandemic? The COVID-19 impact has spared no one or no business. While a few ecommerce sites are experiencing a robust increase, most companies were hit economically and are scrambling to find ways to continue to conduct smart business.
The full effects of COVID-19 on the B2B market in the coming months is still unclear. However, as worldwide governments try to contain the virus, we are aware of some ways in which B2B space will feel the impact.